About Us
Since its inception in 2003, O'S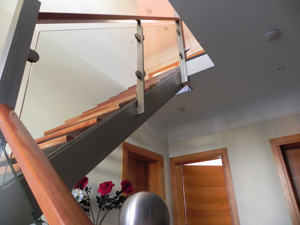 ullivan Building Contractor Ltd has built a strong reputation for excellence among leading architects, engineers and surveyors operating in the Dublin area.
Our proven ability to exceed client's expectations, on a wide range of residential projects, has led to an expanding roster of repeat business.
With a proven track record in the industry, we are committed to helping our clients achieve value for money, while at the same time exceeding their expectations in the areas of flexibility and quality.
Our client's have learned that we demonstrate the knowledge in our field that they expect and the honesty in our business practices that they deserve.
We have earned a reputation for high quality craftsmanship and superior customer service. We pride ourselves in providing knowledgeable employees, skilled subcontractors and quality materials to bring your project in on time and on budget. Whether it's a large or small project, we give our very best service and attention to you and your home.
We offer a full range of contract options that cover every aspect of project planning and site management from outline feasibility study to final commissioning and hand over.
Our domestic projects range from one off builds to the restoration and extension of protected structures and also includes extensions and renovations. So please feel free to contact us for your free estimate.
We have completed a large number domestic projects in the Dublin area. To view our past work please click here.